#ESS2024 presents the social & solidarity-driven enterprises winners of the first olympic tenders
The Yunus Centre Paris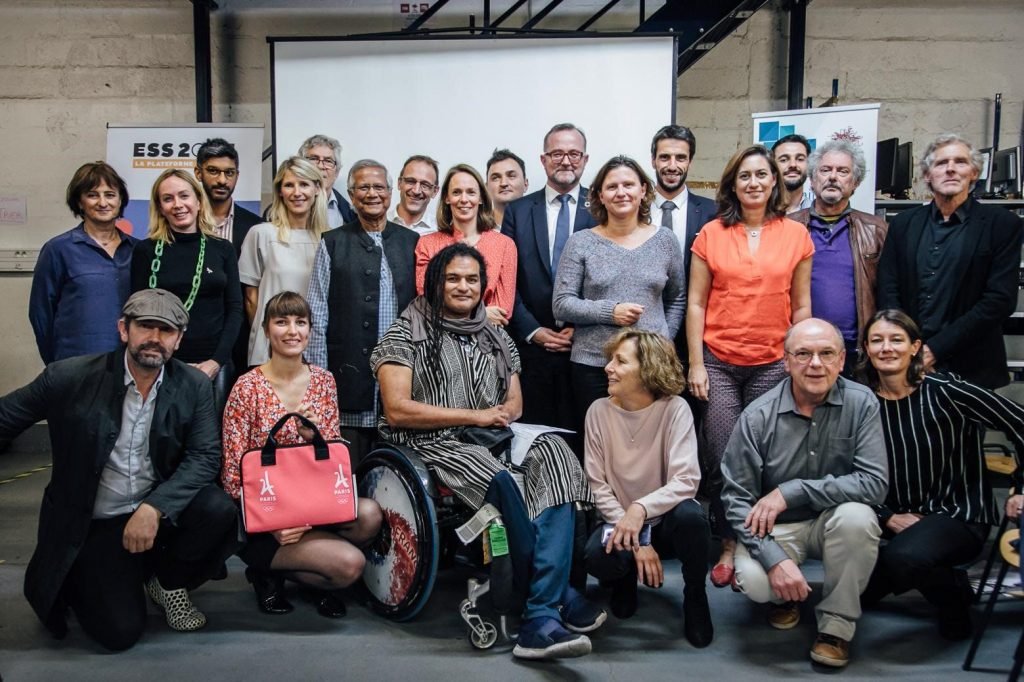 On Monday October 7th at Ecodair*, ESS 2024 gathered all its partners to present the social & solidarity-driven enterprises winners of the first olympic tenders since november 2018.
After an introduction by Jean-François Martins, deputy Mayor of Paris on sport and tourism, who mentioned the importance of integrating the social and solidarity-driven economy to the Olympic & Paralympic Games, thus allowing an "economy of demonstration", Elisa Yavchitz, Director of Les Canaux, presented the Platform ESS 2024 key figures and announced the 26 companies winners of the first olympic tenders.
For more
Related
প্রেস রিলিজ ছবিঃ লামিয়া মোর্শেদ/ইউনূস সেন্টার অর্থনীতিবিদ, সিভিল সোসাইটি নেতা ও শান্তিতে নোবেল জয়ী ...
The Alliance to End Plastic Waste (AEPW) today announced a partnership with the Grameen Creative Lab to support development of Zero Plastic Waste Cities to reduce plastic waste leaking into the environment.Zero Plastic Waste Cities are being developed by the Grameen Cre...